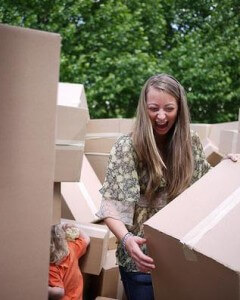 Moving is an important event in everyone's life. It is a unique experience that will change everything around you and it will take you to a new start. There are many things to know and learn about relocation, especially if this is going to be your first move ever. Organization up to the last detail is crucial, and here we should add up to this point your moving essentials list. What are the moving day essentials that you need for a successful, easy and simple stress-free move? Here is the list we think you should complete with essentials for moving day.
Moving Day Essentials List
1.Documentation. It would be best to collect it all in one file. These should include employment, rent, bank, credit, etc. contracts, dentist/ doctor/ vet records, etc. Prepare all the moving documentation as well like inventory sheet, payment documents, etc. How will you travel to your new home? In case you won't go by your own car, put together all the traveling documents like bus/ airplane tickets and hotel/ restaurant reservations.
2.Packing supplies.The relocation essentials that you should have are extra tape, boxes, bags, packing paper, bubble wrap and packing peanuts, depending on what type of packing materials you will choose to use. Almost in every move people tend to underestimate the quantity of things they have and spare boxes and bags are needed; especially bags. Since all of your things are in drawers, cupboards, shelves, etc. it is often difficult to estimate precisely exactly how much and whats sort of packing supplies would be good for you exactly on moving day.
What moving essentials will you need for your children?
3.Medication. Consider what medicines you currently use and what you may need on moving day like painkillers, something to soothe soar throat and any sign of cold, if necessary, or to relieve allergic reactions if you are prone to them. Prepare a medical kit with everything you or the members of your family may need on moving day. Do your children or pets use medications currently? Make sure you do not pack medicines that are expired!
4.What do you need from the bathroom? Consider toothbrush and toothpaste, hair brush, razor and shaving cream, shower gel, shampoo, conditioner, antiperspirant, toilet paper, wet wipes, towels and cosmetics that you use. Depending on your location and day of the move you may also need a repellent. It would be good to get an extra set of clothes for each member of your family while on the road.
5.For the children. Kids will need to have their favorite toys, also snacks and drinks. You could consider taking for them games to play while on the road. We have an article with some great ideas on making moving stress free for your kids.
6.Consider your pets as well. They will need to have their bowls for food and water so you could fill them as well, occasionally. Another option that you have is to leave them temporarily at a pet hotel for a day or two until you relocate and then take them back. Moving with pets is fun but you also need to think about their needs as well. The process of relocation itself may be stressful for them especially if you are going long distance to a different state.
7.Prepare your home before you leave. You will need cleaning materials to put your house or apartment in order, bags for the trash and cleaning equipment like a vacuum cleaner. Here are some useful easy cleaning tips.
8.Food and drinks while on the road. Especially if you are relocating out of state with your car, it is certain that you will need to refresh yourself with a drink. Preparing sandwiches, getting some snacks, water and other drinks would be a good idea, plus plastic cups, plates and cutlery. Have some goodies to go on the road while you are moving. In case you plan your moving date to be in the winter, take a look at this link.
It is not easy to decide what to pack for moving and what are really all the essentials that you may need for your moving day. Each relocation is unique and one of a kind but this list will make things easier for you for sure. You can ask for help from your friends and family, start your moving organization as soon as you know that you will be moving, and you will see that your relocation will go much smoother and easier.