Until her beloved stepfather died in 2000, 17 days after being diagnosed with leukemia, Claire Oliver had never run, never raised money, never given much thought to a cause.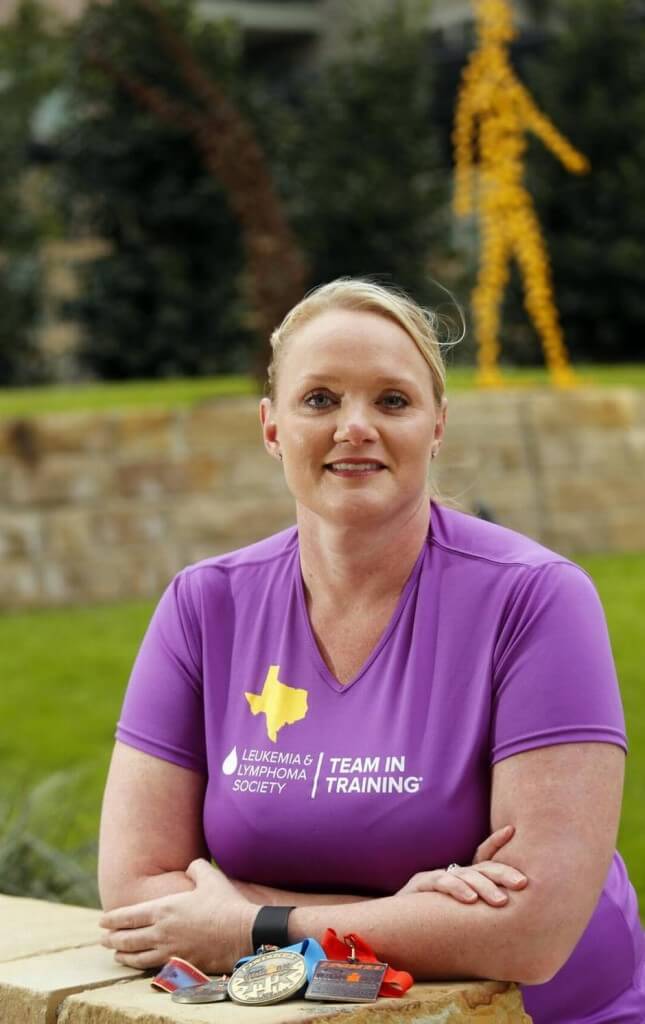 Fifteen years, 20 marathons, three Ironman competitions, seven triathlons and countless other races later, Oliver estimates she's raised about $110,000, mostly to fight blood diseases through the Leukemia and Lymphoma Society.
"He passed away and somehow, in the mourning process, you look for answers," she says, "for ways to get back at whatever it was that took someone away from you."
Her initial donation was $25 to participate in the organization's 2-mile Light the Night walk. That put her on the LLS mailing list, which led her to signing up — and eventually being a coach for — its Team in Training Program.
"Running is just like, solid for me," says Oliver, 39, an assistant principal at Thomas Haley Elementary School in Irving. "It brings me closer to my stepdad when I'm raising money for a cause. It's my way of remembering him and how much impact he made in my life. I want to pay him back a little bit. That's my justification for it."
You can run for your heart, which is a very good reason. Or you can run from the deepest part of it. And for those who make that choice, it is the ultimate, the mightiest of motivations.
"When you have a good cause," says Marcus Grunewald, race director for the Dallas Marathon, "it makes the run easier, more fun to finish. It makes a better goal. People want to help and that drives a large part of the charity component. A lot run as a self-healing process. Maybe they either lost a loved one to cancer or some other disease and never got to say goodbye, or they didn't have the relationship they wanted. This helps put closure on that loss in some way."
Before the marathon became his livelihood, he was a participant in the annual race. He remembers "hitting the wall'' — that part of the race where you wonder whether you can go on — and what kept him going.
"You questioned why you were doing this, why you were putting your body through such pain," Grunewald says. He remembers going through two notoriously steep hills on the course "and thinking the kids at Scottish Rite would gladly take on that pain, to be able to do what I was doing."
Texas Scottish Rite Hospital has been the Dallas Marathon's main beneficiary and recipient of $3.75 million from the race since 1997. The marathon's website (dallasmarathon.com) also lists six other charities to which runners can donate, including the Muscular Dystrophy Association.
"I used to run half marathons and just run them," says Abby Sidebottom, endurance manager for MDA's Team Momentum. "When you're running for a cause, it changes your perspective on life."
For Oliver, running and fundraising intermingle with the love she has for her stepfather, Tom Hillary, and her determination to fight the disease that took his life.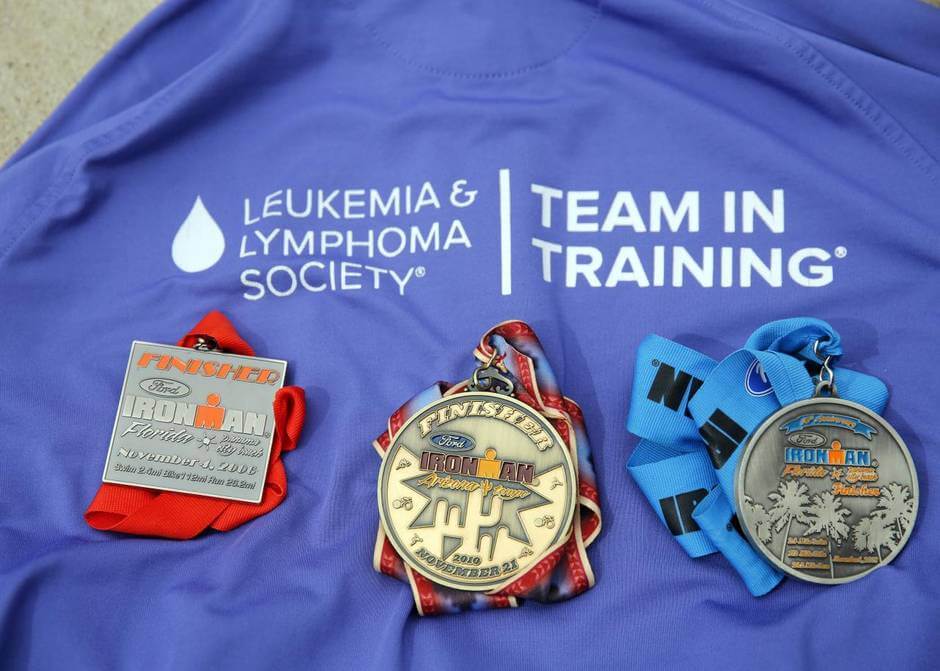 "When my stepdad was diagnosed, every nine minutes someone lost their battle to leukemia," she says. "Now it's every 10. Granted, it's not that big a difference, but if you're that one person who doesn't lose your life or that of a family member, well, that keeps me going. So many people I've met who are fighting. Their lives are hard every day. I can raise money and put one foot in front of the other and try to make a difference."
She calls herself a "creative fundraiser." She organized a gay bachelor auction and raised $14,000. She has sold shirts that benefit LLS. She's put together happy hours, and just flat-out asked people for money.
"I think people on my Facebook feed get sick of seeing — What's Claire selling now? What race is she doing now? It's part of my personality. I look at everything as, 'Is this popular? How can I make it a fundraiser?'"
She trains hard for every race. Miles are miles, heartbeats are heartbeats, footfalls are footfalls. But those marathons, half marathons or triathlons that benefit LLS or the Blazeman Foundation for ALS (the disease that took her grandfather's life) or any other causes — they're just different.
"It means more to me to do a race where I have a connection," she says. "It makes me more committed; it makes me more steadfast in what I'm doing. I'm not going to quit. I'm not going to let Tom down. I'm not going to let LLS down. If I signed up to raise money for charity, I feel like I have a stronger commitment."
If a training run is difficult, well, so be it. "I have never done chemo, but from what I've seen, this is nowhere near as bad as chemo." So she keeps going.
A few weeks ago, Oliver didn't sleep well the night before a race she was planning to run. She decided not to do it. But, she says, "if it were Team in Training, I'm going to be there. I fulfill my commitment. I've never signed up for one and not done it."
Three weeks after major back surgery in 2012, she went to Alaska for a half or full marathon. ("I don't remember which.") She didn't finish, but she says, "I thought getting to the starting line was an accomplishment. I feel a sense of responsibility and a sense of duty."
The members of the Run On marathon and half marathon classes in Coppell memorialize one of their own every time they they take off running. Lars Berglund collapsed during a run in September and never regained consciousness. He died three weeks later, says Bridget Smith, who coached with Lars.
"Usually when we have our classes, you have your pace groups; that's your niche," says Smith, 55, who lives in Coppell. "Very rarely do pace groups bleed into one another. Lars, with what happened, brought everyone together. Everyone was so touched by the fact that we were there and we lost somebody. We were all thinking, 'This could have been me.' It could have been anybody. We still feel that way."
The group raised close to $1,000, which they used in part to buy gift cards for the police officers and firefighters who worked to save Lars' life when he collapsed. After his death, Smith says, "I was trying to keep people motivated to run, and not get down. I looked at his name and came up with L.A.R.S.: 'Let's All Run Saturday.'"
She had temporary tattoos made with that acronym and with the Swedish flag to honor Lars' homeland. Class members who ran the Marine Corps Marathon in October wore the tattoos, as will everyone in the group running in Dallas next weekend.
"It gives you somebody to hold in your heart," says Bridget Smith. "There's somebody with you all the time, and for us it's Lars."
Read more of our blog here
Original post here