Typical packing materials used for household moving are: Boxes, packing tape, packing paper, and markers. To get the best packing materials for the cheapest prices, each of these may come from different sources. When asking the question what packing materials to use when moving, we have done the research for you and compiled all the best and cheapest places to get packing materials.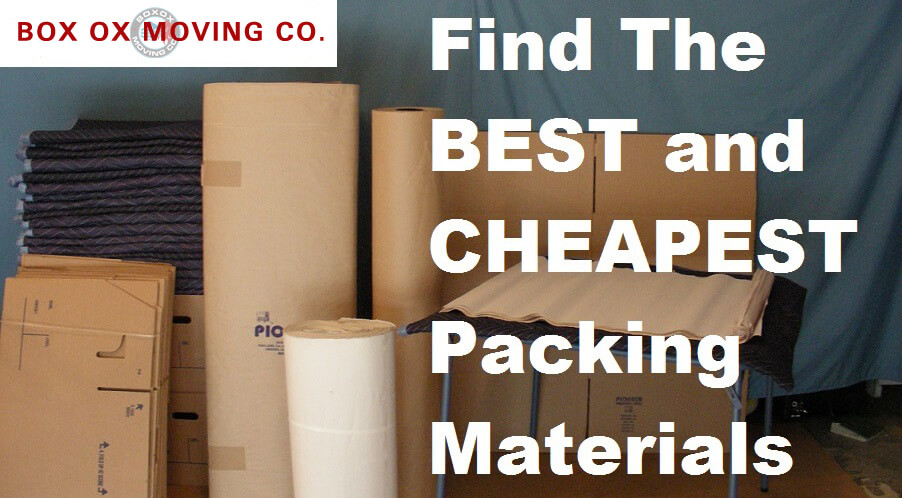 Boxes and Cartons of Varying Types and Sizes
For your household move, you will need boxes of varying types and sizes. The typical moving box comes in small, medium and large sizes. It is important to pack each box according to specific items. Heavy items belong in small boxes andlighter items belong in large boxes. This is to keep boxes at a manageable weight for easy transport and for keeping the box from breaking.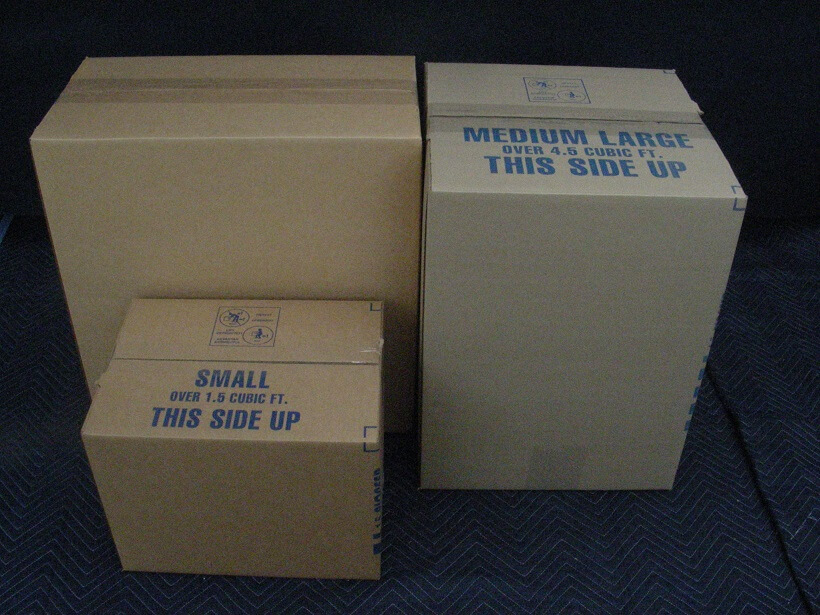 Best Places To Get Boxes – The best place to get your typical small, medium and large boxes is from Home Depot orLowe's. Each one of these boxes should cost anywhere from $.60 to $2 each. Click their links above to compare prices. As you can see, boxes are cheap here but other packing supplies like tape and packing paper are expensive.
Other Places To Get Boxes – Other places to get moving boxes are straight from the moving company, online, or at a moving truck rental or public storage. These sources may be more costly. You can also get free moving boxes from a recycling center or supermarket, but a downside to these are the sizes are never uniform and some boxes may soiled or falling apart. Also check Craigslist to see if anyone else in your area has just moved and are selling or giving away boxes.
*Ask your moving company about moving boxes. Some will rent boxes or sell them for cheap. Find a moving company in your state.
Specialty Boxes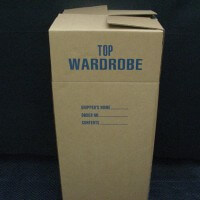 Wardrobe Boxes – Wardrobe boxes are used to transport hanging clothes. These boxes have a metal bar across the top to hang your clothes in the box. Each wardrobe box hold about 2 feet of clothes. Watch the video on how to use a wardrobe box.
Wardrobe boxes are optional when it comes to transporting your hanging clothes. You can easily transport your clothes by keeping them on hanger and wrapping a trash bag around them.
Best Places To Get Wardrobe Boxes – Wardrobes are expensive almost anywhere. Ask your moving company if they rent them for use or sell them. Wardrobes shouldn't cost more than $10 a piece.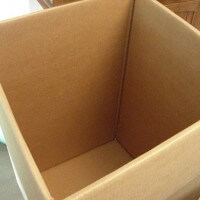 Dishpack Boxes – Dishpack Boxes are double wall thick boxes used to protect fragile items such as dishes and glassware.
Heavy Duty dishpacks are especially necessary for protecting and moving fragile items. If you are moving long distance or into storage then use these heavy boxes for transporting your fragile items. Kitchens are the most common areas where you will need to use these types of boxes.
Best Place To Get Heavy Duty Dishpack Boxes Again, Home Depot and Lowe's both sell these boxes and have the most competitive prices. They go from around $1.50 each.
Learn How To Pack Dishes and Fragile Kitchen Items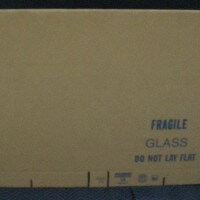 Mirror, Glass and TV Boxes
– These types of boxes are designed to protect valuable pictures, mirrors, and flat screen TV's. These items are absolutely necessary for moving large expensive items.
Best Place To Get Mirror, Glass, and TV Boxes – These specialty boxes are expensive almost anywhere. You can get these boxes from your moving company. Be sure to ask how much they charge because some companies sell them at high rates.
Packing Paper
Packing paper is an important item for keeping your items safe during a move. Packing paper is used to wrap fragile items and to cushion the box for keeping the items free of movement.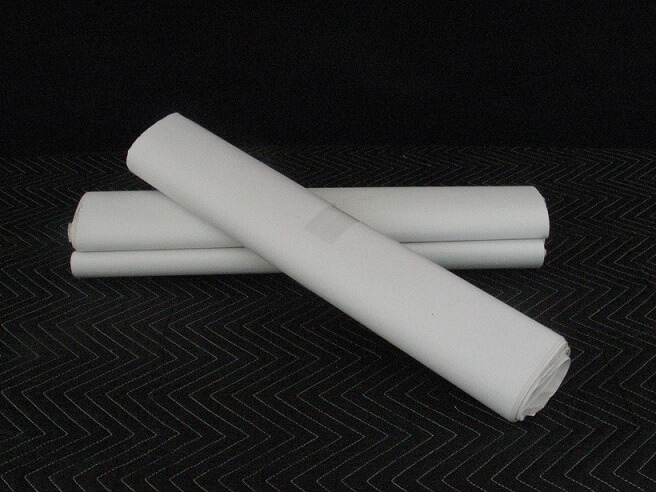 Best Places To Get Packing Paper – The best place to get your packing paper is either from your moving company or at packing supplies stores. Most places that sell packing paper are expensive but there are a few options to use instead of packing paper.
Other Options For Packing Paper – Newspaper is great instead of packing paper if you don't mind cleaning off a little bit of ink residue left on some items. Also, great items to use as packing cushioning is your towels, linens, or clothes. You need to move these items anyways so why not use them and save money on packing paper.
Packing Materials To Buy Online
The following items are best if purchased online. Many places who sell cheap moving boxes make up for the cost buy selling other packing supplies at high costs. Packing supplies that should be purchased online include:
Packing / Moving Tape
Mattress Bags
Cutting Blade
Markers
Here are a few online store we have found that sell cheap moving / packing supplies:
Packing Tape:  Ebay Store: kencin3375