Moving Your Business Making the decision to relocate your business can be exciting, and incredibly daunting! All of the planning, scheduling and preparation that go into the weeks leading up to your move day is hard work.  Even with pro office movers at the helm, there are so many factors to consider in order to ensure business can continue as usual – Even after the very last box is unpacked!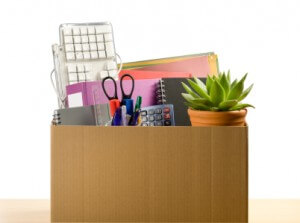 The focus always seems to be on planning for the move itself, but what about your customers? Your top priority should be to properly notify current and potential customers of your relocation!  Follow these best practices below and your customers will be kept in the loop.
Step 1: Formal Notification This can be as simple as emailing your clients, or printing out a letter to be sent on your company letter head.  Do this in the weeks leading up to your move! Provide clients with details, move date, your new address and any other information.  Think about what your customers need to remit payments, or to visit or call you.
Step 2: Spread the News Use social media, your blog and other outlets to remind your current and potential customers of the big move.  Provide dates, times and emergency contact information!  Make sure that your customers still know they are your priority. Plan ahead to ensure any fires can be dealt with, even during your transition.
Step 3: Personalize It For any customers that contact you on a regular basis, or repeat clients – take the time to make a quick phone call and explain to them any days or times that your office will be unavailable.  This extra step can make a world of difference, and your customers will feel like you truly have their best interests in mind.
Step 4: Tell the World (i.e. Google) Do NOT forget to update your online marketing, local listings and other location-specific information.  This means updating all of your business details online. Google My Business, your company website, Yelp, social media and more.  Do this information update immediately after your are in your new location – but do the research ahead of time! Have a game plan for all of the things that need to be updated on the web.
Step 5: Company Collateral Be sure to order updated marketing and business collateral ahead of time.  This can mean envelopes, letterhead, updating your email signatures, brochures and more.
Step 6: Announce Completion Make sure once your move is complete, and all of your updates have been made – You make additional announcements on social media, and email your clients to let them now your new office is all settled.  Even with all of the great preparation you did, this final communication is critical!
These great moving tips from our expert office movers are tried and true – After all, we have had to move ourselves over the years! Plan your move, get a free moving quote and more –Contact us today!