Donate Unwanted Items
While preparing your house to move you may find some articles that you don´t wish to take to your new home. Reducing the amount of belongings you are transporting will reduce the amount of time your move will take to complete as well as the cost.
Consider donating some of the articles you no longer need to the local organizations listed below. Many less fortunate families would be able to benefit from your household goods. Many of these organizations provide pickup service from your home.

Salvation Army Central Texas
http://www.salvationarmytexas.org/austin/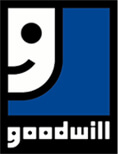 Goodwill Industries
https://www.goodwillcentraltexas.org/
More Helpful Moving Advice
Much of the information you've read here can also be found on the Box Ox Moving Blog – which offers an abundance of detailed posts containing very specific moving advice. You can also send us a message below: